About
Sister, Mother, Friend, Poet, singer and…
I, Regina Gale, am a woman who has been on an interesting journey called life. This journey has taken me full circle and has allowed me to truly marry the passions of my youth and the fruit that came from a long, thriving career.
As a young child, I was captivated by things of beauty. Whether it was the beauty of nature or art or clothes and shoes, I found joy in "girlie things," like tea parties and playing dress up.
Upon graduation from high school I studied at the Fashion Institute of Design and Merchandising. I went on to do some modeling and dabbled in the music business. Over time my continued desire for higher education led me to obtain my undergraduate degree and an MBA while maintaining a successful career in the pharmaceutical industry.
All of my life I would write for fun, for release and for understanding. It was personal. It still is personal, but I have evolved to the point where I can share that part of me with those who are inclined to read or listen to the words that come through me that may speak to you.
Life is wonderful and exciting but it can also be difficult and sad. Once I understood and took full responsibility for what life really should be for me, I was able to embrace who and what I was supposed to be in my lifes journey.
What I cherish most is the family and friends in my life and the four legged bearers of joy in my house… Nugget and Flo. I also cherish you .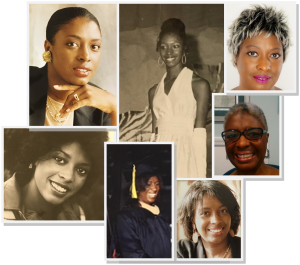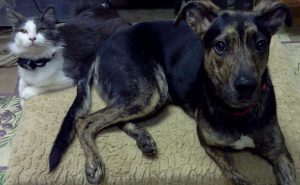 Bearers of Joy
Nugget and Flo
A new beginning
The end often leads to a new beginning.
Sometimes He Buys me Grapes
The Song and Dance of Life
Daring to bare the joy and the pain and trusting to live a life of love, even if it is alone. I am woman and sometimes I laugh right after I cry real tears… I thank God that I am woman.
Sometimes He Buys Me Grapes is about relationships and what happens with and inside them over time, in a very candid way.
Because a woman's heart touches everyone around her a woman's heart needs to be whole. When family is good everything is fine in the heart of a woman. When blessed with pure friendships, that is icing on the cake for everyone. When desire, lust and love enter the picture, life often gets complicated. At that point relationships change. Some of the changes lead to break-ups and moving on. Then they reach that "back to me" point of rediscovery, life journey coming full circle.
My love affair with words that express the lives that we live and the people that we love happened by chance. Having always been considered a sound but passionate writer who could capture the essence of a moment in a personal way, I thought it was because I only wrote about people and things that touched my heart space. It was personal because it came from the heart.
One evening in 2013, I took pen in hand as if making an entry in a journal that was no longer kept and was confronted with the reality that things had not been going well at home. It did not feel like the warm loving place it used to be; it was filled with growing friction, with no sense of harmony. It was the beginning of an end of what I never thought could or would end.
I had to reach for happy thoughts. "I thought of my parents, my childhood, and the love my parents gave me and my siblings. Those were and still are happy thoughts. That remembrance of love gave me strength…when I was younger, and still still does after all these years.
At that moment of reflection, I became inspired about the special relationship with my mother. Still holding on to the love of my mother and all that she instilled, I began writing the poem, "My Mother Prayed for Me." That was the beginning of Sometimes He Buys Me Grapes. Sometimes He Buys Me Grapes led to a new beginning and a life that I once only dreamed about…all in the name of love.
With this book of poems, prose and short stories, I want to open up conversations to matters that are important but often are not discussed. It is not easy to be vulnerable. Nor is it simple to discuss topics that have hurt so bad or have caused one much embarrassment or fear, or even worse, perhaps having to risk your feelings being ignored by people who are supposed to love you.
Sometimes He Buys Me Grapes is raw and candid. It is extremely personal, full of emotion and real life. It is the heart and soul of a woman, sharing a life that is wonderful and exciting but also difficult and sad at times. Senses will be touched with laughter, maybe a few tears but mostly memories within the journey of life in Sometimes He Buys Me Grapes.
Available in Kindle and paperback versions.