Family + Friends
= Love
Are you yearning for more love in your life so you can be more fulfilled and happier?
Are you ready to not only examine your current relationships but to learn how to rebuild, fortify, and form true friendships and connections that bring joy?
Do you feel a deep sense of emptiness, since the kids are grown and the things that you viewed as the anchors of your life are uprooted or have gone away?
Then this book is for you!
.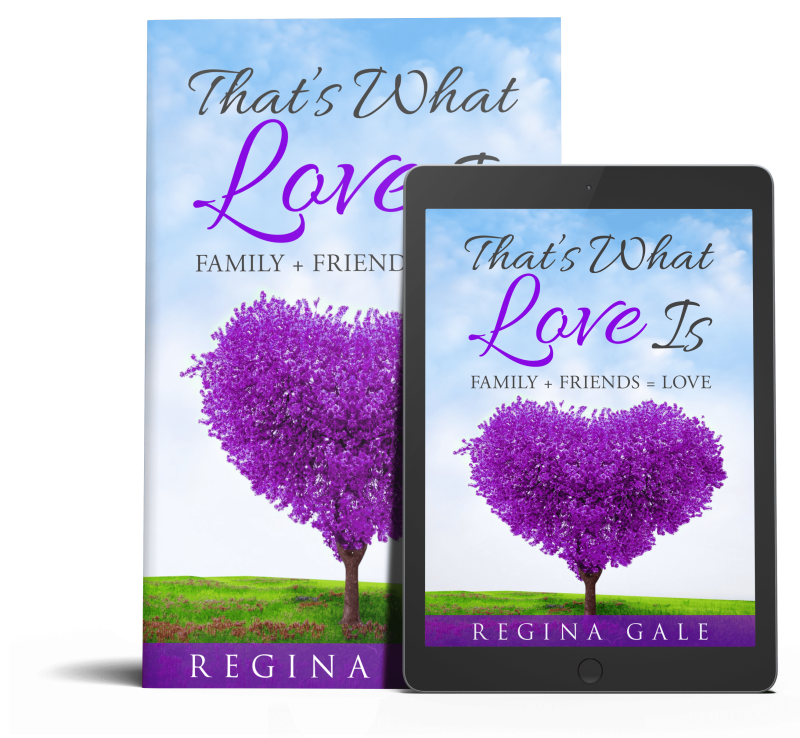 Written from the heart of a 'seasoned' woman…
Who has seen love, experienced love, studied over, failed at love, and excelled at love. This book of short stories and poetry provides powerful and empowering insights and lessons on all aspects of love. When we anchored by family and friends, we can love life and begin to live life differently, regardless of our circumstances or challenges.
Inside this book you will discover…
The richness in family relationships that you may be overlooking or taking for granted
The importance of true friendships and how to not only recognize but nurture them
Simple secrets for increasing the happiness and joy in our daily lives
Regina Gale
Regina Gale is a singer/songwriter, poet, and speaker
who is passionate about sharing real-world lessons
learned in the first half of life with others so they can
create a life they love.